These growing guides are about carnivorous plants that are generally easy to grow and are available either by seed from the ICPS Seed Bank, from plants from the many reputable carnivorous plant nurseries, and by trading plants and seeds with your friends.
There are no common garden plants that are carnivorous. You are unlikely ever to find carnivorous plants by the six-pack in even the best nurseries. This is because most carnivorous plants in nature live in habitats very unlike your garden. Carnivorous plants evolved to live in habitats where other plants cannot live or at least do not do well. But with an understanding of the plants and a little special care many carnivorous plants can be easily grown and enjoyed in a garden setting, on your patio, or in your house.
Byblis (Australian rainbow plant)
Genlisea (Corkscrew plant)
Heliamphora (Venezuelan Sun-pitcher plant)
Nepenthes (Tropical pitcher plant)
Sarracenia (North American pitcher plant)
For more information please see:
Burdic, Douglas M. (1988) Propagation and Culture of Western North American Carnivorous Plants. Carniv. Pl. Newslett. 17(1):5-11 ( PDF )
A World Of Pinguicula (website not affiliated with the ICPS)
If you are interested in growing Pinguicula, this is THE web site to check out. In particular you want to see the "Virtual visits" (visit is French for tour) and "Articles on or around Pinguicula". The Mexican Pinguicula are among the easiest carnivorous plants to grow. If you can grow African violets you can grow Mexican pings. The tours show you how world famous Pinguicula growers do it and the postcards from Mexico show and tell about plants in the wild.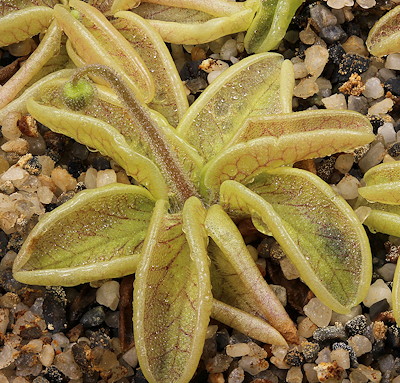 Pinguicula lusitanica.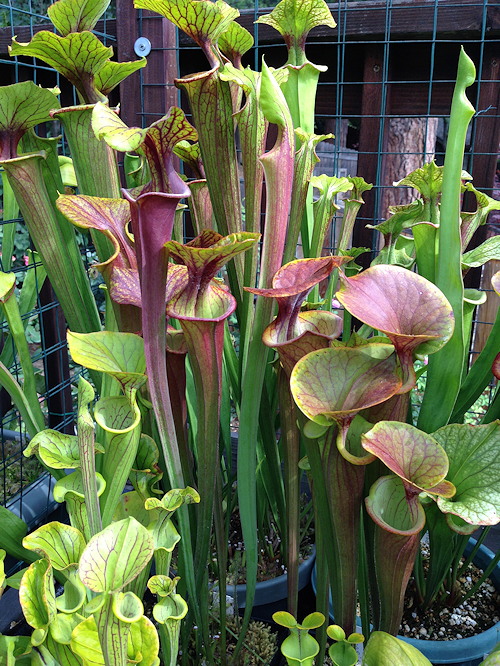 Sarracenia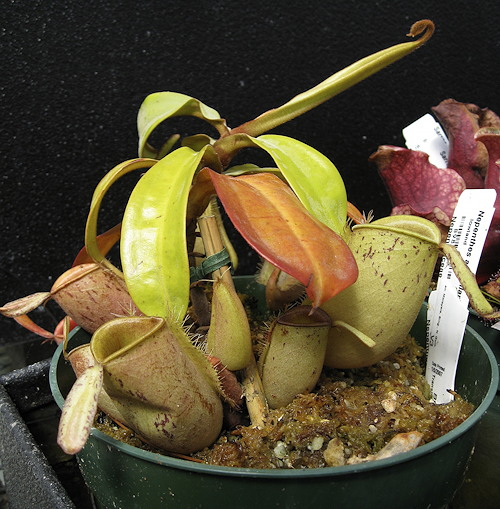 Nepenthes ampullaria.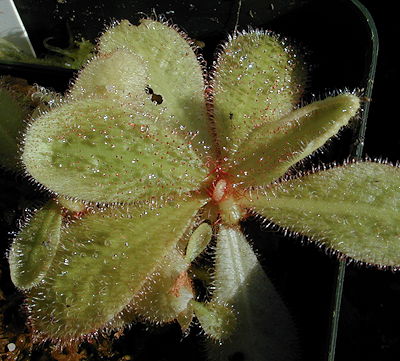 Drosera schizandra.