Free copy of March 2020 CPN
Not a member?
The March 2020 issue has been mailed to members. Become a new member of the ICPS through April 10, 2020 and get a free printed copy of the March issue of CPN.
The 52 page March issue has articles on pygmy Drosera, Mexican Pinguicula, carnivorous plants of the Western Australian granite outcrops, growing Genlisea, Sarracenia and butterflies, and more.
Members also may download PDF versions of all CPN issues since 1972 for personal use on our ClubExpress website or purchase them on a DVD.
(The free printed copy offer is only valid for new memberships. However, if your membership is lapsed more than 6 months, send a nice message to the membership coordinator from our ClubExpress website asking for a free copy after you renew.)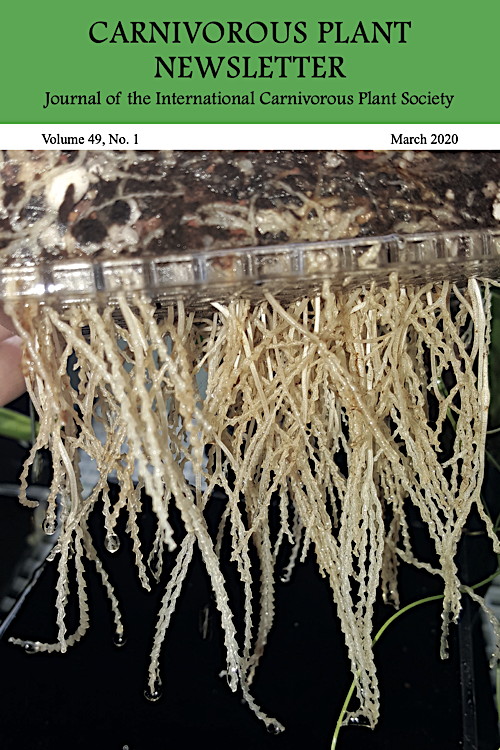 ICPS Conference 2020 Japan Invitation

The 13th ICPS Conference will be held in Himeji Japan on May 22-24, 2020. Himeji is renowned for its castle, which is a World Heritage site and one of Japan's most beautiful and well-preserved castles. The conference will be held at a site just 8-minutes walk away from this historical masterpiece.
The conference will be held in the Large Hall on the 6th floor of the Biz-Space, a conference facility which is located a 7-minute walk from Himeji Station, within walking distance of more than 20 hotels. During the 3-day conference, plant exhibitions and sales booths will be open in the Middle Hall on the 5th floor of the Biz Space.
The lectures and poster presentations will cover diverse topics including leading-edge scientific research, informative reports from carnivorous plant habitats all over the world, and horticultural techniques. Lectures will be translated by professional interpreters to encourage participation and discussion between Japanese and Western participants.
ICPS Photo Contest 2020
Enter your photos for a chance to WIN one of three 1-year ICPS memberships!
The ICPS is having a photo contest to celebrate the Conference 2020 in Himeji, Japan. The contest is open to ICPS members and fans of the ICPS on Facebook.
Categories:
Portraits of Carnivorous Plants (a single plant or collection)
Carnivorous Plants in the Wild (photos taken of plants in their natural habitat)
People and Plants (Wacky or serious photo of carnivorous plants and the people who love them)
Contest Rules:
Entry Deadline: All entries must be submitted by April 30, 2020. Entries are pre-judged before the ICPS conference and presented in a slide show at the banquet. The entry deadline is not flexible, so please plan ahead.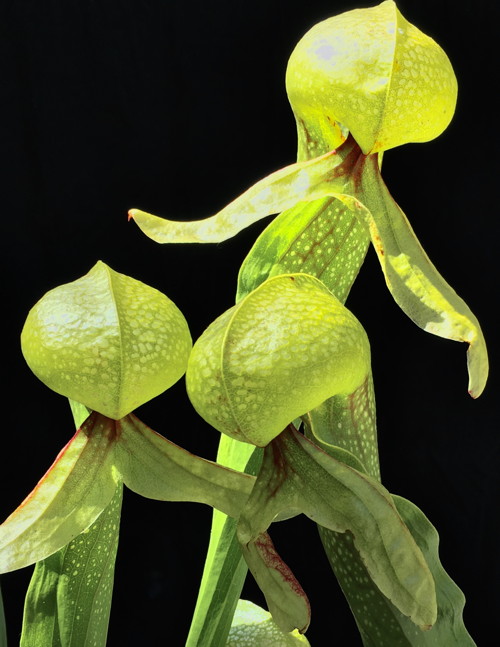 ICPS Conference 2018 Videos
Videos of the ICPS Conference 2018 have been posted on the ICPS YouTube channel and in the conference section of this website. All of the talks at the conference were recorded although the posting of two talks has been delayed. Also, do not miss the videos of Conference 2010 and Conference 2000. Enjoy!
December 2019 CPN
The December 2019 issue of CPN is now out.
The Carnivorous Plant Newsletter (CPN) is the official publication of the International Carnivorous Plant Society. It is published in March, June, September, and December.
Features of CPN include horticultural articles, research papers, field trip reports, conservation news, book and literature reviews, communications from members, cultivar and species descriptions, and meeting announcements.
Contents of the December 2019 Issue 48:4
Kenny Coogan: ICPS Education Director
An introduction to the San Diego Carnivorous Plant Society — Gerhart Haupt
Dionaea traps selectively allow small animals to escape — Siegfried R. H. Hartmeyer and Irmgard Hartmeyer and Stephen E. Williams (PDF)
Quinone patterns and identification of Japanese Spider Leg Sundews (Drosera Sect. Arachnopus) — Jan Schlauer and Siegfried R. H. Hartmeyer and Irmgard Hartmeyer (PDF)
Drosera in the western USA — an update — Barry A. Rice
Ode to the Sundew — Joyce Ferguson
Stop sharing information, Dammit! You're not helping! — Barry Rice
Grow Venus flytraps indoors — John Brittnacher
Quest for the origin of Heliamphora heterodoxa. Report of May 2018 expedition to Venezuela with carnivorous flora occurrences in the base areas of Ptari-tepui — Mateusz Wrazidlo
New cultivars — Juan Moscoso and Julien Müller and Paolo Mattevi (PDF)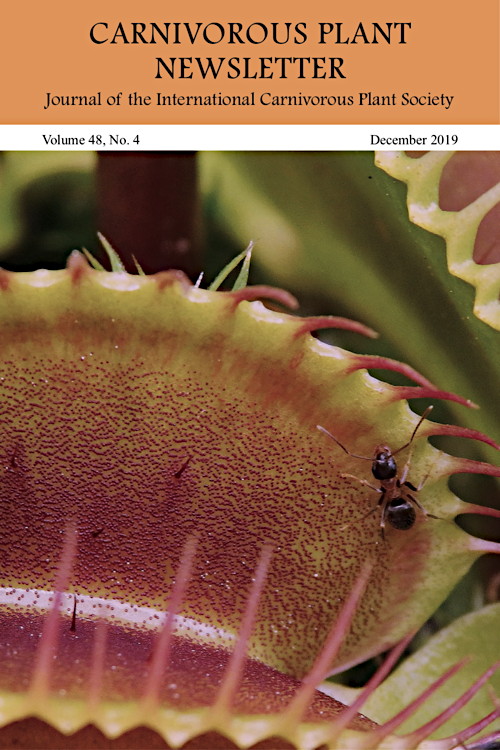 Kenny Coogan: ICPS Education Director
Kenny Coogan started his career by working at two zoos and an aquarium for ten years in the education departments. He is a prolific writer, contributing over 400 printed articles to the magazines Countryside, Hobby Farms, Chickens, Backyard Poultry, and Florida Gardening. Kenny is working on his fourth TED-Ed talk. His TED-Ed video "Why are sloths so slow?" has over 3 million views and his newly published YouTube film "The wild world of carnivorous plants" is approaching 500,000 views. He is a certified middle school science and agriculture teacher. He is entering his second year of his Wipro Science Education Foundation Fellowship at University of South Florida. The fellowship provides science teachers in the Tampa Bay region with the tools they need to become more effective instructors, advance science education curriculum, and achieve greater student success.
Kenny has been keeping carnivorous plants for ten years. Last year he obtained his nursery license and sells carnivorous plants at the area's seasonal plant sales.
His goal as the ICPS Education Director is to create infographics and a book specifically for school age children.