Despite our 2020 biennial conference in Japan being delayed due to COVID-19, we still held a photo contest this year. Our judges were Artists Mindy Lighthipe, Jeremy Miklas, and TIES director Bertha Vazquez.
Mindy Lighthipe draws and paints the beauty of nature. She believes in protecting the earth and does so by educating people through her art. Her goal is to record the earth's species in the 21st century and educate people to preserve it. https://www.MindyLighthipe.com

Jeremy Miklas is an artist who owns and operates Vivid Buffalo, a creative services company offering a wide range of business needs and custom art needs. He designed all of the carnivorous plants and their prey which were used in our infographics and coloring sheets. https://www.vividbuffalo.com/

Bertha Vazquez is the director of the Teacher Institute for Evolutionary Science, a non-profit foundation passionate about helping teachers explain evolution in an effective and engaging way. https://www.tieseducation.org
We had over 200 entries! Your enthusiasm and passion for carnivorous plants is inspiring. Thank you to everyone who participated.
Winners received a 1-year membership to ICPS.
Photo contest curated by ICPS Education Director, Kenny Coogan
Photo Contest Video with all entries.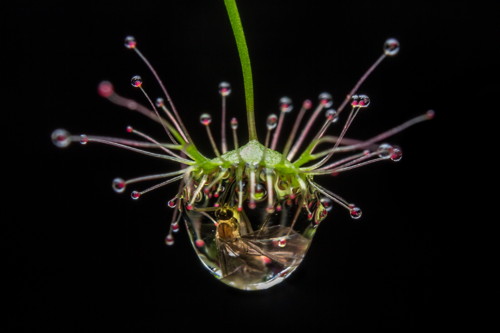 Category 1: Portraits of Carnivorous Plants (a single plant or collection). Winner Boaz Ng (Australia) – Drosera auriculata.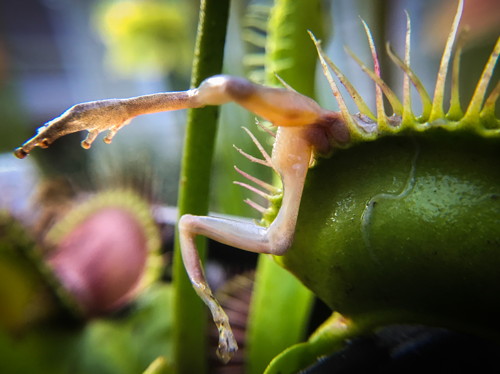 Category 2: Carnivorous Plants in the Wild (photos taken of plants in their natural habitat). Winner Trey Hale (United States) – Frog caught in Venus flytrap.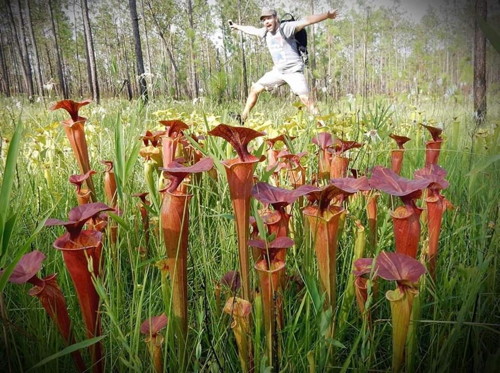 Category 3: People and Plants (Wacky or serious photo of carnivorous plants and the people who love them). Winner Julien Baruch (USA) – Sarracenia flava with a hooligan fluttering about.